Our curriculum is based on the aspects of Child Development in the areas of
Language Arts, Socio-Emotional Development, Science,
Mathematics, Creative Development and Physical Development.
HOURS
7:30 A.M. to 5:30 P.M.
Monday thru Friday
Four days considered full time.

Full Time
$300.00/week  – Infant
$275.00/week – 12 months to 23 months
$250.00/week – 2 years old and up
Part Time
$70.00/day –  Infant to 24 months
$60.00/day  – 2 years old and up
Food, Formula and Baby Food are provided. I participated in the Child & Adult Care Food Program (CACFP), a nutrition program funded by the United States Department of Agriculture (USDA) and sponsored by Evergreen, Inc.  The purpose of this program is to promote good eating habits among children.  Providers receive cash reimbursement for approved meals.  As a participant, I have agreed to follow USDA minimum standards in the planning and serving of meals to the children in my care.
Helping parents to potty train their children is a part of our program. Diapers & Wipes are not provided .
DAILY ROUTINE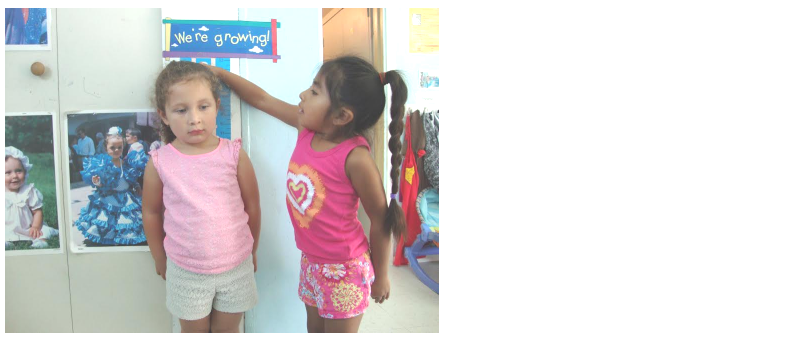 7:30 – 9:00 Breakfast
9:00 – 9:30 Free Play
9:30 – 10:00 Circle Time / Music & Movement / Reading Time
10:00 – 10:30 Study Time (Language Arts / Writing)|
10:30 – 11:30 Toilet Time/ Outdoor Activity / Free Play
11:30 – 12:30 Lunch Time / Toilet & Brush Teeth
12:30 – 1:00 Nap Time
2:30 – 3:15 Toilet / Snack Time
3:15 – 4:00 Free Play / Reading /Puzzles Time
4:00 – 5:00 Outdoor Activity / Free Play
5:00 – 5:30 Snack/ Bye Bye Time